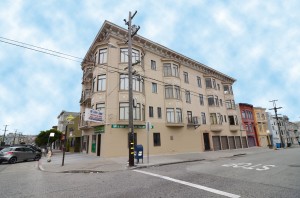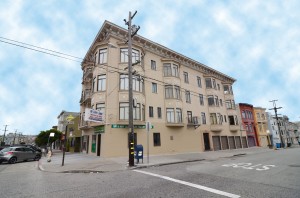 I had the pleasure of meeting with a district supervisor of San Francisco, Jane Kim, and found the #3 priority on her whiteboard was "Non-Profit Displacement", and #1 was "Balanced Housing".    So Foundation Housing would fit in both categories.   I gave her a short blurb on it, and she was excited to introduce us to others trying to figure this out, and a ribbon cutting as we get our first non-profit employees in there.   We will see, but encouraging.
Foundation Housing Benefits for San Francisco
Brewster Kahle    May 2, 2014    brewster@archive.org
Permanently affordable housing for non-profit workers.
Idea:
Special Foundations acquire houses and apartment buildings

Market Rent for current tenants (no evictions)

? of Market Rate for employees of selected non-profits (selected by sponsoring Foundation). Cost-based, debt-free housing rate is written into the charter of the Foundations.  Any surplus goes into making more Foundation Houses
Benefits to San Francisco:
Permanently affordable housing for non-profit workers
Conflict-free:  all incentives aligned

No government funding needed

Can be used to help city employees, teachers, non-profits, others.

Being tested now

Close to work, so no commutes or cars
Status:
1st Apartment building purchased (295 19th Avenue in the Richmond)

Serving the Internet Archive (6 blocks away)

First employees will be housed in 2014
Help needed:
Clarity if any tenant issues

Treat Foundation House as a non-profit with real estate tax exemption

Help with publicity / spreading the word