I started this wordpress blog a year ago ( http://brewster.kahle.org )– pretty with-it, huh? Soon I will open a Friendster account ☺. I basically write what I would write in my journal: first draft ideas and inventions, and a yearly paper usually on how to make the world a better place.
A few observations:
• It is somewhat unnerving to be public on subjects I used to be private.
• At first first I got about 5 readers a day, until I got a twitter account and would announce some of my posts.
• Now I get about 20-50 readers a day depending if I have posted on twitter.   Humbling because the Internet Archive gets 2,000,000 visitors a day.
• On twitter, I have drifted up to about 1,000 followers in 6 months (81 tweets– I try to make them worthwhile). So maybe 7.5% read a post if I tweet it.   Not sure how people find me on twitter, another mystery for another day.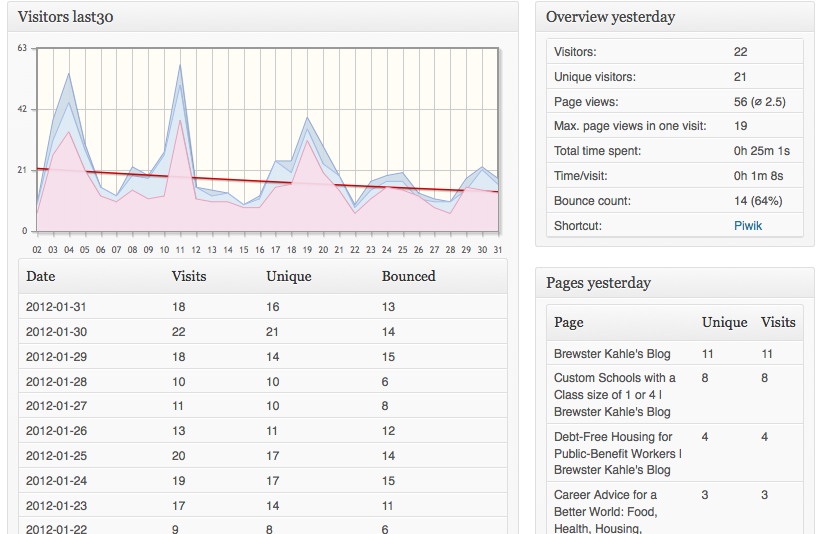 What are other people's stats?  I would love to know.
My favorite posts:    Debt Free Housing, Custom Schooling (class size between 1-4), Small Scale Fantastic Fish Farming, and Michael Hart Memorial.