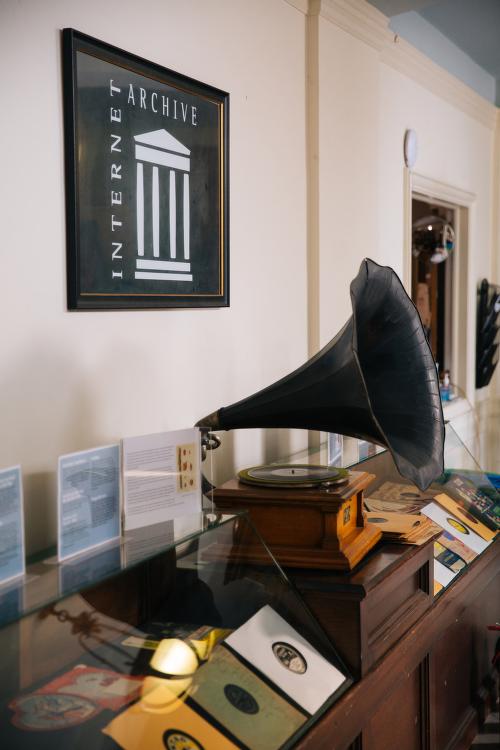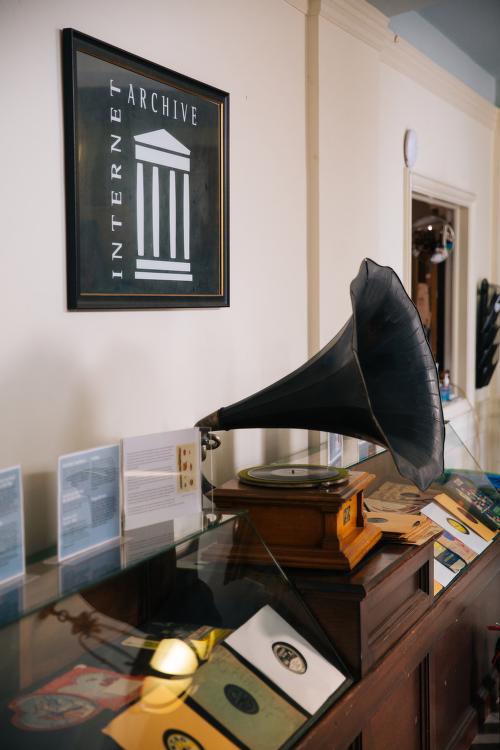 I am loving 78's and you might too. Here are some of the ways I have learned about these things that I knew nothing about a couple of years ago. The Internet Archive is digitizing 5,000 per month and so I am getting fix after fix of these time machines catapulting me back into another time, but a rich and vibrant time.
First off: Listen to some. Here is the growing collection on the Internet Archive, including searching for Hillbilly, Jazz, Patsy Montana, Square Dance Music, Tango records, 2000 Polkas.
There is a little known feature on archive.org: Play All (this is on a collection, a search result, or on the bottom of every details page above the related links). This way you don't have to take an action every 3 minutes.
Subscribe to the Twitter feed of a new 78's every 10 minutes. Pretty fun. Keeps them popping up.
Great 78 Project: 5,000 newly digitized 78's are going up every month based on donations of 78's. You can upload your digitized 78's, donate 78's and we will digitize them, or you can use the same tech and upload them.
Dive in and do Internet sleuthing to find dates for the 78's– listen to them as you go. Join a slack channel of volunteers and have fun. You will add to the Great 78 Project.
American Epic is a 4 part PBS series about early American music and the development of the 78rpm record. Really good.
Rise and Fall of Paramount Records is a fabulous but $800 2-box set that comes with a USB stick of most of the production of this astounding record label: thousands of songs. I just put it on and listen. Vol 1, Vol 2.
Anthology of American Folk Music is a 1952 collection of very listenable 78's that caused the folk revival in the United States: "If No Anthology then No Woodstock" is not an exaggeration. 30 second samples on archive.org, buy it on amazon.
Do Not Sell at Any Price: wonderful book about the quirky collectors of 78's and their value to the world. This is a deep and fun book– a seriously great book. Amazon.com
Get a Victor Talking Machine V. Often these are close to free at antique stores and yard sales. I got a beautiful one, fully restored, for a couple thousand dollars from Kurt Nuack.